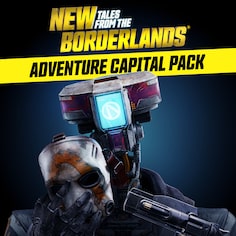 HK$38
Platforms:
PS4PS5
Genres:
冒险休闲
Related Games:
Take-Two

ADD_ON_PACK | Release Date: 2022-11-22

Description

获取Adventure Capital包,其中包含:
- 阿努、奥克塔维奥和弗兰的化妆品
- 10,000游戏币
- 游戏内FL4K Vaultlander收藏品


仅离线游玩
支持震动功能(DualSense无线控制器)
1位玩家



购买或使用本产品需遵从SEN服务条款及使用协议。


警告: 本物品内容可能令人反感;不可将本物品派发、传阅、出售、出租、交给或出借予年龄未满18岁的人士或将本物品向该等人士出示、播放或放映。


© 2022 Gearbox. Published by 2K. Gearbox and the Gearbox Software logos are registered trademarks, and New Tales from the Borderlands and the New Tales from the Borderlands logos are trademarks, of Gearbox Enterprises, LLC. 2K and the 2K logo are trademarks of Take-Two Interactive Software, Inc. All rights reserved. All other marks are property of their respective owners.

Related Games:
@ 2019-2023 OWENDSWANG
Contact me: owendswang@qq.com